Youth Exchange Report: Belarus 2013
Belarus is my first exchange and I must say I really wasn't sure what to expect. But it did exceed my expectations. 
The activities were amazing, for three days of the week we were invited to visit an orphanage and we had the change to do practical work i.e. paint window frames, clear drains etc. Or we could spend some time playing with the children, teaching them games from all of our countries, however we mainly played football.
We also visited a couple of cities including the capital (Minsk) which was really nice; we looked around the cities and did some shopping etc. Paintballing was also on the routine which was very interesting and intense, as some groups got very into the competition side of things.
For me I struggled with the food because it really wasn't what I was used to, for example we would have pasta for breakfast; however a lot of people seemed to like it. The accommodation also wasn't bad the only thing was that the doors to the building shuts and locked at 12am whether you where inside or not. However where the hostel was situated was very good as it was in the middle of the city, so we were near stuck if we needed things or last minute gifts.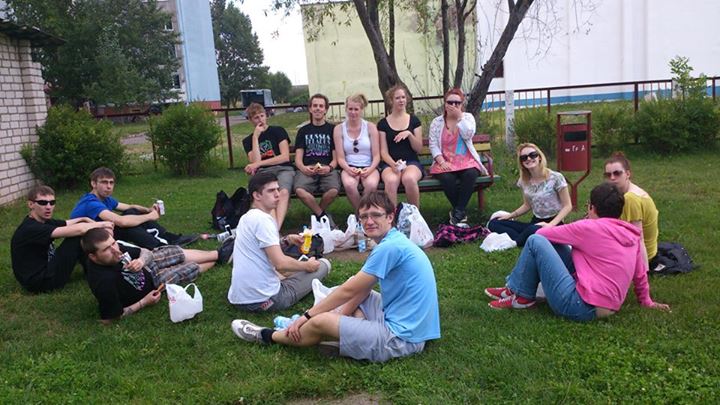 Having all the different countries was very good, because even though a lot of the Russian and Belarusian participants did not speak English we still made good friends and managed to communicate quite well, and everyone seemed to get along and I think that we all spoke to one another at least once.
The travel there and back was very smooth and easy, which made life easier. We also had a good group and a very good leader, who made sure that everything went to plan.